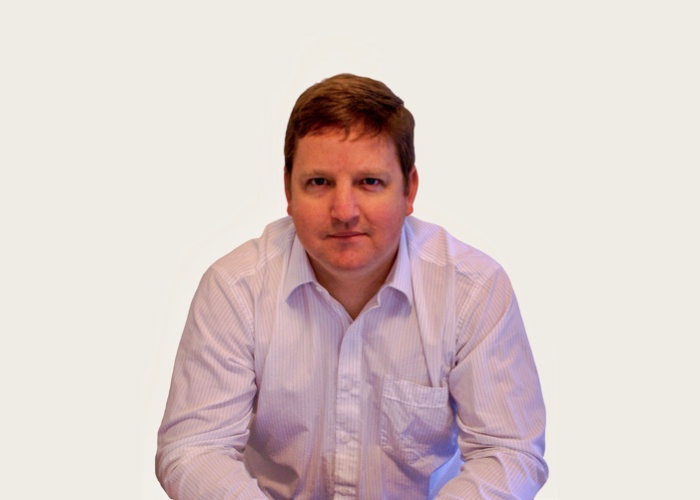 This month, we caught up with Dean Hilton, Analyst and General Manager at Infospectrum's Australia office, to learn more about his broad background and extensive shipping expertise.
'I was born in Malawi and grew up mainly in South Africa', Dean begins. 'Durban is a big port town and the shipping industry was always something I was really interested in. When I left school, I went to university and studied a degree in Maritime Studies.'
After coming to the UK (he had a British passport through his grandfather), Dean travelled extensively around Europe. 'I was in London when I saw an advert for a job in the shipping industry. It really appealed to me.' The role was with Infospectrum's predecessor company. 'In 2000 we started trading as Infospectrum', he reveals. He hasn't looked back since.
Dean's family moved from South Africa to the UK and then to Australia. 'My long-term goal was always to stay in the UK for a while, but eventually, hopefully, end up in Australia', he explains. 'With Infospectrum, that was both a possibility and an opportunity. Our Far East operations were really taking off and we needed a presence out here, so I started the branch office in Australia in 2004.' Dean manages the Australia office in addition to being a dedicated and experienced analyst.
Infospectrum continues to lead in the Asian market
Infospectrum has one of the largest presences in Asia and the best market coverage, with over 12 analysts covering the region from two office locations. As Dean notes, 'we're three hours ahead of most of the main markets [Hong Kong, Singapore and China] here, so we get a head start on the market from Australia.' Dean covers parts of South Korea with his colleague Clint Knowles, who boasts over 20 years of shipping experience. 'Plus we have a senior analyst in Singapore that speaks Korean', he adds. 'We tend to see an above average number of shipping companies in South Korea with fairly complex issues'. For example, in 2017, Infospectrum tracked the decline and eventual bankruptcy of Hanjin Shipping Co., Ltd, the largest shipping bankruptcy to date with claims of over USD 4bn. 'We were able to warn of the likely bankruptcy four or five months in advance'.
Despite focussing on the Asian markets and travelling twice a year to Singapore for Infospectrum's Forum, Dean's knowledge of the shipping industry is extremely broad. 'I spent 10 years in the UK and covered everything from the American markets to European markets.' Dean enjoys coming into work because no two days are ever the same. 'One day you could be looking at a publicly listed trading company in Singapore, and the next you're looking at a small, privately owned Japanese shipowner about whom there's very little information. It's quite challenging', he admits, 'but 'I enjoy that challenge. Naturally, there is pressure', he reveals. 'People are making multi-million dollar decisions on the information we're providing, so they're relying on us. We don't want to let people down.'
Infospectrum's Bespoke Monitoring Service (IBMS)
Dean also manages Infospectrum's Bespoke Monitoring Service (IBMS) via ICMS: 'We monitor the client's counterparty portfolio on a regular basis, posting regular updates when creditworthy events are noted', he explains. Their monitoring system includes a Pro-Active Alert system, whereby 'clients are notified of any significant developments with entities in their sphere of operations', such as the dry bulk market or tanker sector. This could include a vessel arrest, a significant downgrade in rating, or reports of non-payment.
Friends and family are often curious about Dean's unique role: 'People often ask what I do as a risk analyst, and when I explain, they're amazed there's a company that does what we do. It's such a small, niche industry; there are probably only four or five companies in the world that do it. At 50-odd people, we're the biggest.'
Dean describes himself as 'inquisitive', 'dedicated' and 'persistent' — traits that inevitably allow him to succeed in his role managing risk and protecting clients from disreputable counterparties. Outside of work, he routinely faces sharks of a different kind: 'I used to surf a lot and I'm getting back into it now. Only the other day, I was actually chased by sharks', he reveals. 'It was quite scary!'
If you are interested in learning more about Infospectrum's Bespoke Monitoring Service (IBMS) and how it can benefit your organisation, contact your dedicated account manager or nearest Infospectrum office today.