Rogue ship operators who switch off or manipulate AIS data to hide potentially illegal operations with sanctioned countries are a hot topic at the moment, but more stringent monitoring action is required by industry stakeholders to ensure they remain compliant.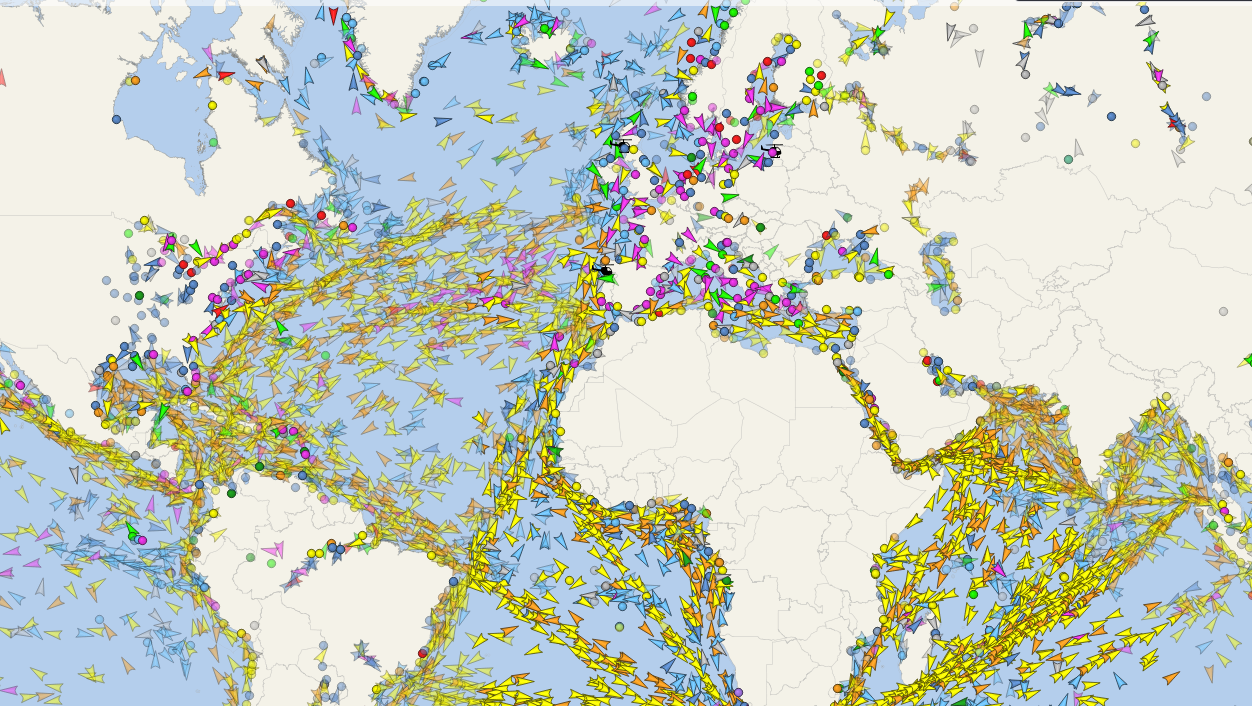 AIS was originally developed in the 1990s to supplement conventional marine radar systems, acting as a secondary ship-to-ship, or ship-to-shore, indicator of a vessel's position in case of emergency/search and rescue operations. With time, and following the December 2014 implementation of the revision of the IMO's Regulation 19 of SOLAS Chapter V, almost all ocean-going vessels could be tracked by shore-, and ultimately satellite-based, receivers, with this data becoming accessible to almost anyone with an internet connection. This massive increase in the transparency of global trade had multiple benefits for traders, risk managers and shipping aficionados alike, but it also increased the vulnerability of ships operating in high-risk areas.
Manipulation of location data
The manipulation of AIS data was brought to light in the early to mid-2000s when Somali pirates were believed to be using AIS data to target vessels navigating outside UN/NATO convoys in the Red Sea while approaching the Suez Canal, and vessels which potentially had "high value" cargoes and crews onboard. The data also allowed the pirates to determine the speed, type and condition (ballast/loaded) of the vessel to help any potential boarding and capture of the target. As such, it became a common/acceptable practice for vessels transiting the region to manipulate AIS data (such as crew nationality, vessel type, speed, position, course). While piracy activity has eased in its previous hotspots, lessons learned during this period have created the current climate of AIS manipulation and/or avoidance.
Sanctions busting
The enforcement of sanctions against North Korea, Iran, Syria and latterly Venezuela have resulted in significant opportunities for those seeking to continue to trade with these countries while pocketing the risk premium. All are, or at least were, significant consumers of freight for their exports and imports, with all keen to maintain these avenues of trade to replenish depleted hard currency reserves. As a result, the governments imposing the sanctions have increasingly used AIS data to monitor trade, and take action (often also by sanctions) against parties that are regarded as having breached the sanctions regulations (AIS providing a relatively low cost, easily automatable, means of weeding out such vessels from the tens of thousands of vessel movements in, for example the Middle East Gulf or South China Sea). Needless to say, ship owners and operators responded by allegedly manipulating AIS data, changing documentation to mask the origins of cargo, and even reportedly installing fake cargo hatches onboard tankers, in order to disguise the vessel as a dry bulk cargo carrier during cargo transfers.
While the "reach" of the sanctioning governments is somewhat limited to controlling currency flows (which some might regard as irrelevant to, for example, a Chinese buyer of Iranian crude or North Korean coal in non-USD denominated currency), they have moved to put pressure on other parts of the trading and shipping chain, demanding that insurers, traders, class, flag and port states carry out stringent vetting (including AIS scrutiny) to determine if vessels may have been involved in illicit ship-to-ship commodity transfers (mainly involving coal and refined petroleum products), or have visited sanctioned countries.
Compliance
These demands have placed an enormous, and near-immediate, burden on the compliance departments of these market participants, very few of whom can risk becoming added to an OFAC list for even the amount of time needed to prove they were not at fault, or the public relations (and even banking relations) disaster that usually accompanies such events. Practically, the options for such departments are limited. To those who have the time and the money, there are very strong AIS platforms available, in addition to satellite-based systems providing a "naked eye" view, with some even suggesting scrutinising GPS data at port calls. However, these platforms are providing, and in some cases extrapolating, data on movements, which are, in turn, subject to data and transmission integrity. Vessels "going dark" are not necessarily a sign of bad actors; transmissions can occasionally be exposed to malfunctions, GPS outages occur, and there can be a loss of signal in congested areas. There have also been cases of flag states issuing identical MMSI numbers (which are the identifiers of the AIS signals) to different vessels, which lead to AIS data showing a vessel to be in a totally different position.
Fundamentally though, AIS data cannot necessarily provide the underlying understanding of trades (and certainly not of ultimate beneficial ownership, or UBO) that provides industry stakeholders with the reassurance that the vessel or counterparty being considered is clean - no sanctions, no suspicious activity, no recent changes in operating model or beneficial ownership. The sheer scale and complexity of the shipping and commodity trading industries mean that information on company structures and UBO is often incorrect or outdated, seeing compliance teams facing the unwelcome prospect of running the wrong data through expensive compliance systems and/or getting false positives.
There is a significant need for data to be brought together, and vetted, with the expertise to understand unusual structures and to counter the shipping industry's record of innovative solutions to keep one step ahead of regulations. This whole process needs to happen rapidly, allowing participants to be sure they have covered all the practical bases before subjects are lifted or contracts signed.
Infospectrum has a long track record of assisting clients in this space, following paper trails of ownership changes, speaking to contacts in geographically or politically challenging locations and using the vast experience of its global team to advise clients on areas of concern.
If you are interested in discovering how our expertise can support your organisation, click the button below to get in touch.