With so many of us working from home, it can be difficult to share best practice amongst colleagues, and we have seen an increase in requests from our users about how best to use Infospectrum's services. While each client we have uses our products in a different way, we are keen for our clients to get the maximum benefit from the relationship.


Here is a "top five", for starters:

1. Optimise your use of our Databank
Infospectrum's online Databank holds more than 26,000 reports on companies active in the shipping, energy and commodities trading sectors worldwide. It is one of the largest and fastest-growing resources of its type. While many of our clients just download the report they want by searching on the company name, the use of our search tools can provide a much broader picture.
For example, searching with particular key words (like a shareholding entity) can potentially show you the managerial "track record" of a particular company over multiple industry cycles, or highlight less obvious affiliations between organizations. Searching under vessel names or IMO numbers may also highlight more recent reports on SPVs, or chartering relationships.
Our Open Access subscribers can also leverage our proprietary Counterparty onboarding and portfolio management platform "ICMS", importing reports directly into an environment that allows for a more dynamic management of counterparties. Got a question while you are searching? Use the "Live Help" service on the website.
2. Speak to us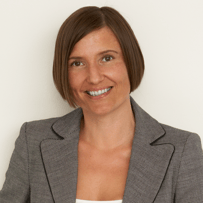 Don't forget Infospectrum are a team of over 50 analysts, customer support personnel and finance staff, with our offices providing support 24 hours a day, 5 days a week. When you need confirmation of a company's full legal style, require a greater understanding of company structures, unusual performance, or separating market rumour from fact - we are always happy to help.
If your request requires further research to resolve, we will tell you. We can provide you with details as to the best people to speak to about certain companies or issues. We want to be regarded as your "colleagues" in risk management - interact with us as though you were in the office next door.
3. Get in touch early
It's easy to sit on a problem.
We are experts at rapidly finding data, but the longer we have to look, the more potential there is to track down the right source, in the right frame of mind. Researching on our slower 5 - 7 working day deadline is also more cost effective for you!
4. Provide all the detail you can on your counterparty
Sometimes we are only given a name, when our clients hold far more material on the potential business partner. If you are able to provide this to us when you order a report, please do so. This allows us to cross-check the data provided quickly, and should speed the due diligence process.
At an absolute minimum, we usually require the full style of the counterparty provided, a contact number, and a trading address. An idea of the trade being proposed can also help.
5. Be up front if you are experiencing difficulties with your proposed counterparty
Our risk appraisal and due diligence process is designed to maximise the level of information recovery in a collaborative process, and these types of reports are not designed to be used in support of claims or legal action.
If you are experiencing difficulties with your proposed counterparty, please make it clear from the outset, and we can deal with your request appropriately.
Need something outside our usual Infospectrum reports or core sector focus?
Please give us a call on 01865 420400 or email sales@infospectrum.net. We produce bespoke work for clients every day, whether it is answering one question about company performance, to very extensive deep dives into multinational groups.
We can very quickly provide you with an assessment of the feasibility of your request and quote if needed