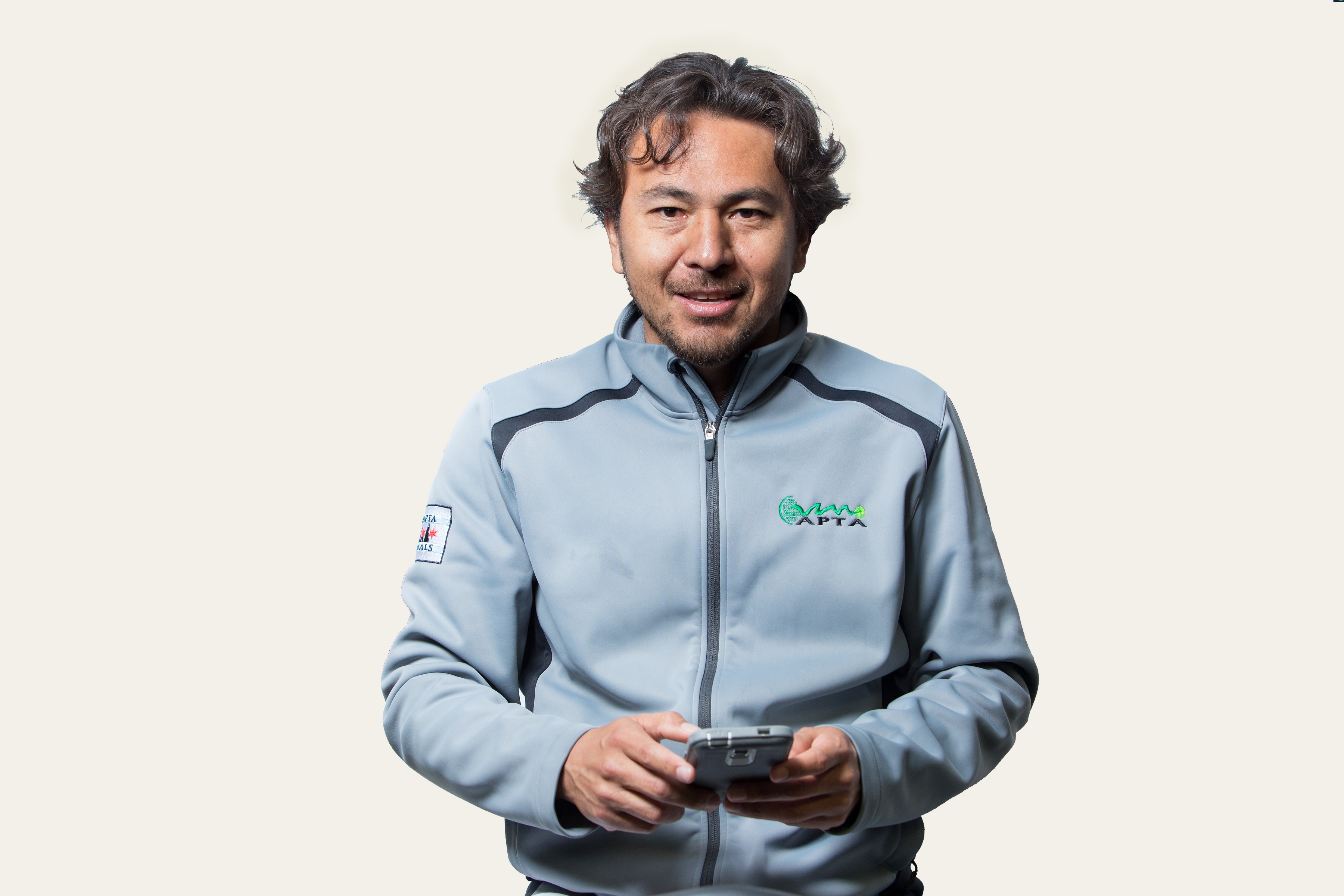 Infospectrum's expert team spans across the globe. This month, we spoke with Felix Yamasato, Senior Analyst at Infospectrum's US office, who gave us insight into his varied role at Infospectrum and how he maintains a strong work-life balance.
Felix has a rich and varied background: 'I grew up in Peru, but I was raised by my Japanese grandparents — it's quite an unusual upbringing', he admits. He came to the US on a scholarship before beginning his career in the maritime industry and has never looked back. Felix is now a Senior Analyst at Infospectrum, having been in the industry for over 20 years.
'I work in New York City and I'm always learning more about all the parts of the world', he begins. On a typical day at Infospectrum, Felix helps on the North American desk as this is his key area of expertise. However, an essential part of his role is liaising with Infospectrum colleagues around the world.
Felix emphasises that his work has a truly 'global scope'
This includes 'helping those that tend to work a little later in the day with finishing reports', as well as assisting with the review process. 'There are a couple [of colleagues] in the UK that I help out', Felix explains, highlighting Infospectrum's collaborative approach towards counterparty risk management. 'Our Australia and Singapore offices also assist me when handling urgent client requirements. It's unconventional', he admits, although it's clear this is an environment in which he thrives: 'I like that part of it — it makes it much more of a global, 24/7 interface.'
While he doesn't travel as often as some of his peers, Felix shared that 'most recently I went to a conference in Panama, but there's plenty of activity in the New York area — conferences that happen every month or so. I attend some of those, since it's just a train away from where I am.'
His varied workload can be demanding and unpredictable, but Felix explained 'I've been doing it for about 20 years, so I don't see it as an unusual setup — I see it as a way of life.' He adds 'At Infospectrum, a key challenge is helping companies we review understand the value of what we do. While Infospectrum is a well-known name, often calls are both an introduction to us, and the potential commercial benefits of an accurate, industry recognised counterparty risk appraisal.'
He reveals 'I'm very competitive on a personal level, but what really drives me are challenges. Understanding is probably what makes me good at the things I do because to compete you need to understand your opponents, and to achieve challenges you need to understand the challenge.'
'If you don't understand the challenge, you can't achieve it. They're tied together'
Felix emphasises that his favourite word is 'why?'. 'It probably has to do with my background as an immigrant family in Peru', he suggests. 'I was always an outsider. When you are an outsider, you always look to understand, so that is how I usually approach life: understanding people, understanding business, and this is probably why I fit so well [in the industry]'. His open-minded approach clearly benefits his role at Infospectrum: 'When assessing counterparty risk, we want to be able to know why the company is in business and how it's sustainable'.
When he's not working, Felix likes to compete in tennis. He reveals that he plays in national tournaments and has 'quite a high ranking on both.' He insists the appeal is 'more about the challenge. If I were the best, I'd probably stop playing because there would be no more challenges'. This activity helps him to maintain a strong work-life balance; 'I see it as more of a meditation while exercising', Felix explains, as 'your mind is entirely on something that has nothing to do with everyday life.'
If you are interested in learning more about how Infospectrum's expertise can benefit your organisation, get in touch by clicking the button below.