Political & Country risk has always been very much in the limelight, and we are currently seeing numerous examples play out in countries all over the world. Our Americas team has been monitoring their local region closely, and here provides a case study of sorts, which highlights some of the complications businesses with international interests and investments can face.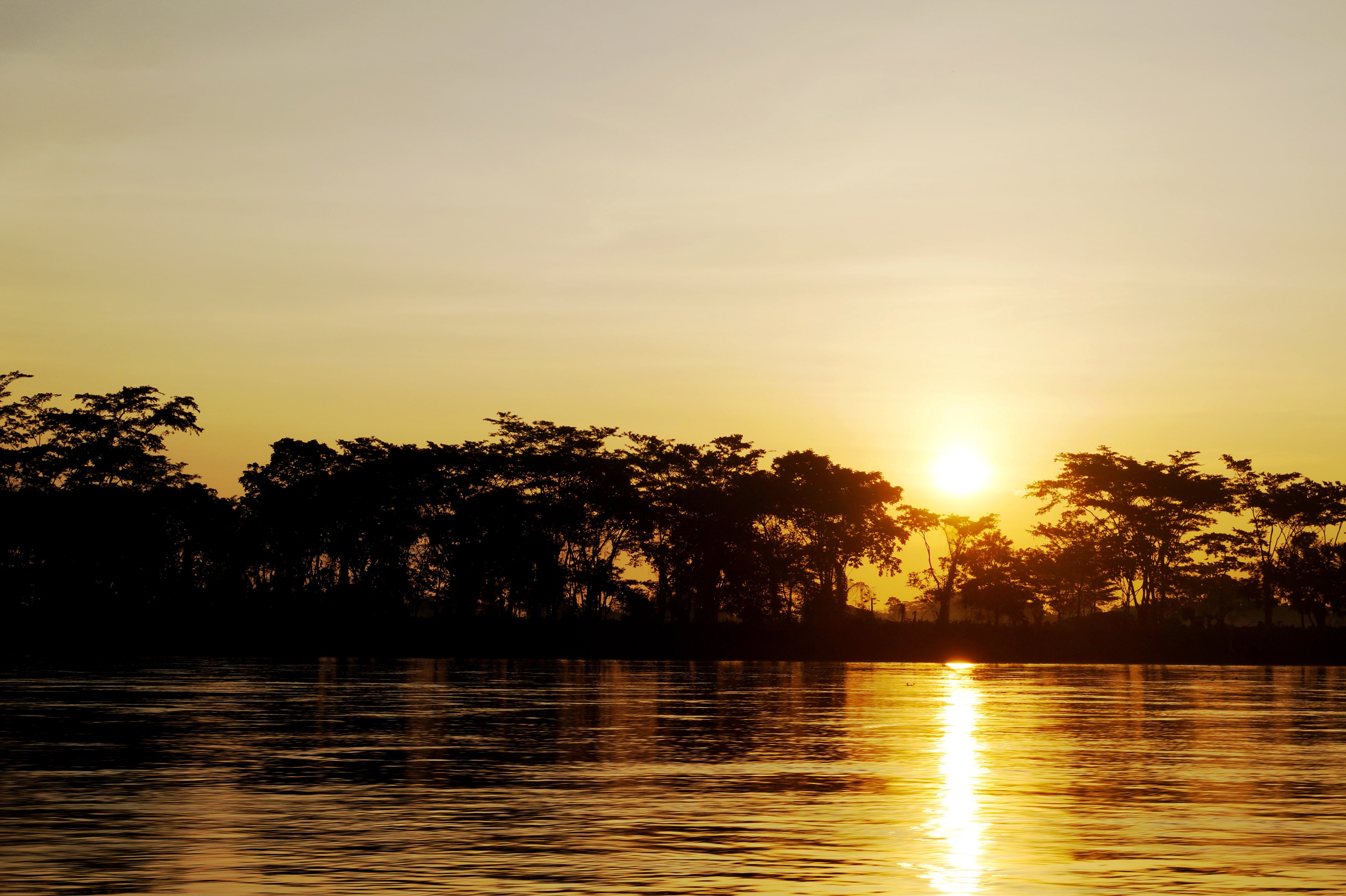 Impala Terminals Colombia S.A.S
Impala Terminals Group BV (Impala) was established in 1996 by the multinational commodities trader Trafigura Group Pte Ltd (Trafigura) to consolidate the group's extensive terminal, warehousing, oil ports, and fluvial logistics investments. The group established Impala Terminals Colombia S.A.S in 2011, in order to oversee its significant investments in the country. These assets were sold by Impala to affiliates in December 2016, and were excluded from a major sale in June 2018, which saw almost all of Impala's assets sold to Luxembourg-registered Simba Holding S.à.r.l., with a 50% share in the latter company subsequently sold to IFM Global Infrastructure Fund, managed by the Australian Infrastructure group, IFM Investors. Impala Terminals Colombia S.A.S. has remained wholly-owned by Trafigura (as per its 2018 annual report), but according to the latter report, "continued to face significant headwinds".
Why Did Impala Take An Interest In Colombia?
In short, Impala wanted to turn Colombia's largest river, the Magdalena, into a multimodal transport system. The river runs from the south west of the country, flowing north some 1,500 km into the Caribbean sea at Barranquilla, one of Colombia's principal ports; it is also connected to Cartagena Bay through the Canal del Diqué. More specifically, Impala's plan was to build a major river port in BarrancaBermeja, which is around 625 km south of Barranquilla. BarrancaBermeja is home to one of Colombia's two main refineries, and, as such, the new inland port would allow for the fluvial transportation of crude and products into and out of the country, not to mention the movement of dry bulk goods such as the export of coking coal and importation of fertilisers and grain, in addition to containerised traffic. Since around 2013, Impala has invested over USD 1bn to develop the multimodal river transportation network. Very broadly speaking, this included spending circa USD 500m on the inland port in BarrancaBermeja, another USD 450m on a river barge fleet, and the remainder on facilities in Barranquilla and various other administrative costs.
The Key To The Success Of The Investment
The key to Impala's investment was in a Government-backed Public-Private Partnership (PPP) agreement that would see a private company awarded a contract to carry out a dyking programme to ensure year-round navigation of the river. Without the successful completion of this programme, the critical element of Impala being able to provide a reliable and regular shipping service would be lost. In August 2014, the PPP contract was awarded to a company called Navelena S.A.S (Navelena), calling for the latter company to complete the construction by August 2019, in return, Navelena would also have a minimum seven-year period to administer the river.
What Went Wrong?
Fast forward to today, and the Magdalena's navigability is exactly the same as it was when Navelena was awarded the contract, and none of the dyking work has even been started, despite Impala having delivered on its promise to invest USD 1bn in the project.
Navelena, as it turned out, is majority owned by the Odebrecht group. The latter is headquartered in Brazil and was Latin America's largest engineering construction group and, over the last several years, it has come to light that it has been involved in one of the largest corruption scandals Latin America has ever seen.
Whilst Navelena has, so far, not been charged with paying any bribes to win the PPP contract, Odebrecht has been implicated in paying millions of dollars in bribes to win a contract to build the final part of Colombia's Ruta del Sol Highway system. As the extent of the Odebrecht scandal became clear, it became impossible for Navalena to find a financial institution that was willing to lend it the money needed to commence the dyking programme (the contract was valued at circa USD 750m). In April 2017, the Colombian Government declared that Navelena had forfeited the contract, based on the fact that it was unable to find the necessary financing. Later that year, Navalena issued a lawsuit against Cormagdalena, the Government body responsible for the river, claiming that there had been irregularities in the manner in which the contract had been cancelled.
Current Situation
Impala is moving far less cargo than was envisaged when the project was entered into. The port was built to handle 28m barrels of oil per year. However, according to Trafigura's 2018 annual report, volumes of hydrocarbons handled for that year amounted to only 8.5m barrels, just 30% of the original estimated capacity. The port is said to have the capacity to mobilise 100,000 containers per year, but, as far as we are aware, there has been no significant movement of containers. Only 90,000 tonnes of dry cargo were said to have been handled in 2018, and given the barge fleet originally stood at over 120 units, and even taking into account that a significant proportion of these are tank barges, the facility is clearly running nowhere near operating capacity.
Whilst a group the size of Trafigura is clearly in a position to support Impala's Colombia's operations, we note that it has indicated that the total carrying amount of the multimodal project was USD 1.025bn as at September 2018. Given that the potential profitability of the system is still undermined by the navigability problems faced by the fleet, management is expecting that the above mentioned valuation will be negatively impacted if a new PPP partner has not started meaningful dyking work by 2020. The carving out of Impala from the IFM Investors investment perhaps shows the clearest financial impact of the saga.
The new Colombian administration has been analysing the terms of the old PPP since it came to power in 2018. Having initially said it would only need eight months to study and make amendments to the contract (extending the operating term for example), the process for a new tender has still not begun as of June 2019. At the absolute best, it is impossible to envisage a fully navigable river before 2023.
Possible Lessons
Lessons are easier to learn with 2020 hindsight, but there are a few options we can explore.
Local partnerships:
Perhaps if Impala had found a local partner, and built the project under a jv type structure, the problems that have subsequently arisen may have been able to have been sorted out more quickly, given that a local operator would have likely understood the idiosyncrasies of such dealings with their own country. Of course, this would have meant ceding a certain amount of control and, should things work out, of the returns.
Tie the project to a political candidate:
Impala's USD 1bn investment represented a very large scale project and, although to date, it has not worked out as envisaged, it has still brought increased jobs and tax revenues. These benefits may have allowed the project to have been "adopted" by a political candidate, who could have linked it to his or her campaign which would have likely been a vote winner. By the same token, should problems have materialised, as they did in this case, having a tangible connection with a political candidate who had, to some extent, pinned their reputation on the success or otherwise of the project, might have ensured solutions were found more quickly.
Secure public opinion:
Even before the problems with Navelena, the project faced a certain amount of opposition. Whilst protecting one's own self-interests is fairly natural, the development of an efficient and extensive infrastructure system is a prerequisite for any country that wishes to enjoy sustained and, hopefully on some level, equitable growth, convincing everyone that the long-term benefits outweigh individuals short-term concern is, in our opinion, fundamental.
Were warning signs regarding the Odebrecht situation ignored?:
Whilst it is fair to say that the Odebrecht scandal didn't really come into public view until early to mid-2014, the Colombian government did not officially award Navalena the PPP contract until August that year. In addition to this, there had been a considerable amount of suspicion regarding Odebrecht for a number of years prior to the launch of operation Car Wash. As far back as 2008, authorities in Ecuador were investigating claims of corruption in relation to numerous public works projects the company had won. Whilst, unfortunately, corruption and public infrastructure projects go almost hand-in-hand in Latin America, either the Colombian authorities did no background checks on Navalena, or turned a blind eye to the allegations. Of course, it is possible that as investigations into Odebrecht's dealings in Colombia continue, something more sinister regarding the awarding of the contract to Navelena may materialise. Either way, perhaps Impala should have insisted in having the final say on choosing the contractor for the river work, given that it was absolutely fundamental to the success of their investment.
Could meaningful guarantees have been secured from the Colombian Government?
Given the apparent strategic importance of the Magdalena system to Colombia's logistics network (the Colombian government is understood to have made turning the Magdalena river into a key multimodal transport system part of its constitution as far back as 1991), could Impala have secured a guarantee from the government that its investment would have been protected in the event of a failure of the PPP? This seems unlikely, particularly given the clear economic benefits to Impala of the scheme being completed, and the state's existing "concession" to the PPP operator in terms of payments and operating contract. Indeed, the Colombian Government could potentially find itself the beneficiary of any guarantees provided by Navelena with regard to the successful completion of the project, with Impala's position being little improved.
Due Diligence
Projects of the scale of the Magdalena system are highly complex and prone to significant overruns in costs and time (Europe far from being immune from such issues, with its own challenges in developing its inland waterways), and any group with the international reach of Trafigura, and one with such extensive experience of operating in challenging environments is likely to have gone into the Magdalena project with its eyes wide open. However the reliance on such a key, and troubled, partner in the Magdalena project would appear to have been avoidable with sufficient due diligence.
Infospectrum's team has extensive experience in providing pre-contract due diligence and consultancy to the shipping, logistics and commodity trading sectors. If you are interested in discovering how our expertise can support your organisation, click the button below to get in touch.